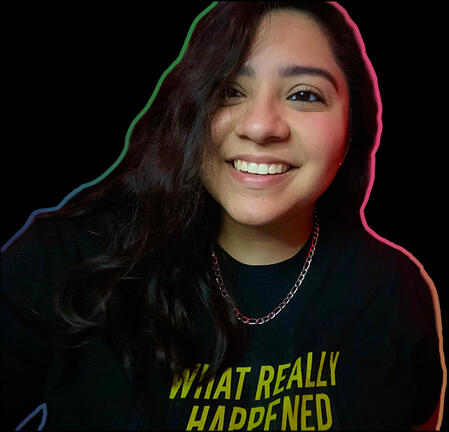 Katia Salazar
Who am I?
---
For those of you who happened to click on this, probably have no idea who I am.
Hello, my name is
Ka

tia

Sal

az

ar
I do something that most people don't understand. I do reaction videos for popular TV shows and movies on Youtube.
ABOUT ME
---
As you already know my name is Katia, not KatiE. My pronouns are she/her. I'm a 25 year old Mexican-American.
I'm currently living in the state of Louisiana here in the United States. I am also a Registered Medical Assistant, which can come in handy during a zombie apocalypse.
For the longest I can remember I have always had a fascination in talking about my thoughts, theories, and rants about my favorite TV shows. So for San Diego Comic Con in 2017, I decided to do my first ever reaction video for Fear The Walking Dead and The Walking Dead. The feedback on when I posted was amazing! Who would've thought that people had the same crazy theories as me!
Now that was 4 years ago and since then I expanded my reactions to break-out shows like
Motherland:
Fort Salem
Invincible

,
The Wilds
Love, Victor
and The Walking Dead: World Beyond.
I'm grateful that my channel hasn't been limited to one thing and I'm even more grateful that you all have given positive feedback on my content when I post something out of the ordinary. So I wanted to thank my subscribers, supporters and viewers for everything these past few years. I love you all so much.
This summer of July 2021, a huge horror trilogy film event,
Fear Street
released on Netflix for 3 weeks.
This was finally the expansion my channel needed. The support was even bigger than when I first started doing reactions and I have never been so happy that my reactions can make a difference in someone.